Depending on how much time I have between other commercial assignments, I also accept commercial photography assignments.
---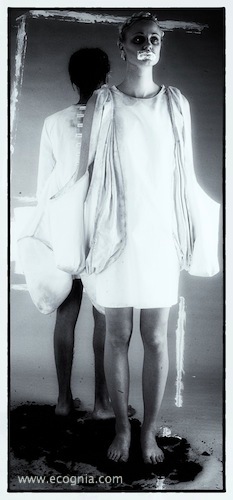 ---
These can be commissioned with a view to create images of the landscape or city from specific localities, to perform portrait photos by specific artistic wishes, and also fashion photography.
My specialty in the studio may not be standard "passport photos". My strength is more to work in dynamic creative processes, where the end result is emerging as a consequence of an active dialogue between me and the client, based on his or her vision.
Many of my pictures are for sale. These can be supplied in various sizes. How big depends on the image quality and pixel space. Everything from the size of a postcard up to one meter wide and several meters in length.
They can be supplied framed and printed on high quality photo paper or as a canvas.
Delivery of large images is always a problem if they have to be sent. But it is entirely possible to purchase unmounted photos printed on the desired media, and after delivery, assemble them at a local framing workshop or similar. Or so the customer can of course mount himself to suit individual preferences